This is a list of reputable websites, performers, organizations and talented people with whom we have had the pleasure of working with in the past or presently.  We can vouch for their integrity, professionalism and performance.  Please check out their websites, products and services.  Thank you!
The Semper Fi Fund provides immediate financial assistance and lifetime support to post 9/11 wounded, critically ill and injured members of all branches of the U.S. Armed Forces, and their families, ensuring that they have the resources they need during their recovery and transition back to their communities. We work to ensure that no one is left behind.
The Superhero Foundry is honored to have the opportunity to give back to the men, women and families of the warriors that keep us and our country safe.  We started giving to Semperfifund.org back in 2015 and will continue to support this noble organization through our annual fundraiser during the IKTHOF US Nationals Knife & Tomahawk Throwing Championships.  Please join us in honoring our servicemen and women with a generous donation to this organization.  https://semperfifund.org/event/us-nationals-knife-tomahawk-proam-championships/
Nevada PEP is a nonprofit organization that provides information, services and training to Nevada families of children with disabilities.
PEP services are about empowering families to be life-long advocates for their children through education and skill building. PEP recognizes that parents are experts on their children; and must learn about disabilities, intervention needs, and how to develop a support system to meet those needs.
PEP is a family of families caring, supporting and guiding one another through the challenges of raising children. When family and friends don't understand, parents always have someone to talk to at PEP. You are NOT ALONE! All of our staff has been impacted by disability in some way and know that navigating a challenging support system alone can be overwhelming
Over the years, not only has PEP made a difference in the individual lives of families, PEP has also made a positive impact for child and family services through community collaboration, public awareness, partnering with professionals, and system advocacy efforts.
The Superhero Foundry's founder, Dr. T. Jon "TJ" Cuenca and his team have donated their talents as a performers for several of NV Pep's fundraising activities such as throwing out the first ball of the season for the Challenger Little League and the Bullying Awareness Walk.  They will continue to support this amazing organization that puts kids first.
The Goodie Two Shoes Foundation provides disadvantaged children and children in crisis with new shoes and socks, as well as other items deemed essential for good health and positive development.  In 2003, Nikki and Tony Berti, co-founded the Goodie Two Shoes Giveaway, a one-day event to provide disadvantaged children with new shoes. They patterned their Giveaway after a similar but much simpler event they volunteered for annually during Tony's playing days with the NFL's San Diego Chargers. (1995-1998) Upon Tony's retirement from the NFL in 2001, they brought the concept home to Las Vegas.
Their Goodie Two Shoes Giveaway garnered tremendous community support and experienced significant growth during the event's first five years and, in 2007, the Goodie Two Shoes Giveaway officially grew into the Goodie Two Shoes Foundation, a Las Vegas-based 501c3 charitable organization. In 2008, GTSF added additional outreach events to its programming in an effort to serve 4,000 children annually. And, in 2010, GTSF launched its mobile shoe unit, a 48' custom shoe-store-on-wheels, which takes GTSF's year-round programming directly to children in need at their school or referring agency. With this new unit, GTSF is able to serve 10,000 at-risk Southern Nevada children annually.
What makes GTSF different? Our programming is based on the premise that we don't just provide a child with a new pair of shoes. We measure their feet on-site to ensure proper fit. We pair them one-on-one with a community volunteer, whom takes a special interest and walks them through the process. We make them the center of attention, and we EMPOWER them with choice; by giving them the opportunity to select any pair of properly fitting shoes they choose from our large inventory of high-quality athletic shoes, just like the ones their friends at school are wearing.
In the short-term, GTSF's programming provides simple necessities in a fun and exciting atmosphere. But long after the recipients outgrow their Goodie Two Shoes of choice, we hope the children remember their positive interaction with a caring community volunteer and the feelings of empowerment that came with making an unrestrained, positive choice and draw on that experience when making decisions in the future.
GTSF serves children age Pre-K to 21, referred by schools, social service agencies and other nonprofit organizations dedicated to assisting children in need.
The Superhero Foundry's founder, Dr. T. Jon "TJ" Cuenca has worked as a volunteer during such an event many years ago and will once again reprise his role as Capt Jack Sparrow for the Goody Two Shoes fundraising event this upcoming May 13, 2017 at the M Resort.  The Superhero Foundry has donated a $200 professional precision throwing lesson for auction at this event and will be performing a knife/axe throwing act for the entertainment of guests.
Chinese American Citizens Alliance (C.A.C.A.) is a non-partisan Chinese American fraternal, benevolent non-profit organization founded in 1895 in San Francisco, California to secure equal rights for Americans of Chinese ancestry and to better the welfare of their communities. C.A.C.A. is the United States' oldest Asian American civil rights organization.
The Purposes and Objectives of the Chinese American Citizens Alliance are to empower Chinese Americans and to improve the organization by:
pursuing the highest ethics, morals, and values, practicing and defending American citizenship and American patriotism,
bettering the economic and political opportunities in our communities,
preserving historical and cultural traditions, and
assuring the education of our youth and community.
The Cardinal Principles each Member must abide by are that:
A Member shall be a person of highest character and shall uphold the principles of charity, justice, fidelity, fellowship, and mutual help of other Members, shall support the pursuit of knowledge, and must suppress self-interest to foster an organization united in cause for the good of community and our Alliance.
The Superhero Foundry's chief instructors, Dr. TJ and Melody Cuenca are both members of the Chinese American Citizens Alliance, Las Vegas Chapter.  Dr. TJ Cuenca has been the acting Marshal for the group for the past two years and has been the Master of Ceremonies for the Autumn Moon Festival in 2015 and 2016.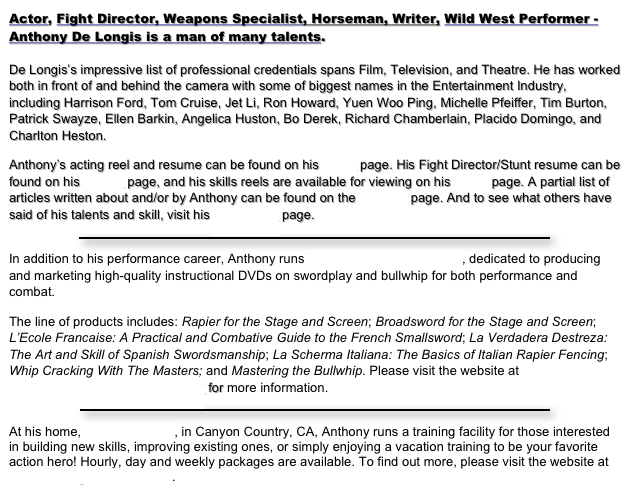 International Knife Throwers Hall of Fame – IKTHOF.COM
"A club for people who love to throw knives!"
The International Knife Throwers Hall of Fame provides a positive influence and professional service to its members. The association is dedicated to increasing the communication, education and recognition of all knife throwers. The IKTHOF has an open membership policy. It is designed to service the varied needs and interests of members from all knife throwing styles.
Jack Dagger: The King of Fling is a world renowned knife throwing comedian. He has been inducted into the International Knife Throwers Hall of Fame as a Living Legend, won several World Championships, and has invented the first new knife throwing stunt in almost a hundred years: The Jack Knife – Cucumber Slice (as Seen on The Tonight Show with Conan O'Brien).
"Sifu John Thompson is one of the rare individuals that I've seen and trained with who can actually do Jeet Kune Do and make it work. He has produced some of the toughest Black Belts I have ever seen in my 30 plus years in martial arts!" – W. Hock Hochheim – Founder/ Grandmaster Scientific Fighting Congress